PE and Sports Grant
2018 – 2019
This year, Prees will receive £17,400.
Our plans are in place to ensure we:
Develop the roles of Sports leaders.
Continue to offer a varied range of before and after school clubs.
Participate in a wide range of festivals and competitions.
Continue to track pupils' progress in this aspect of the curriculum.
Continue provision of dedicated sports coaches for football.
Lunchtime sports provision.
Continue to improve the variety of extracurricular activities to encourage greater involvement for more children.
Continue to promote healthy living throughout the curriculum and involvement in relevant activities such as cooking.
Continue the Daily Mile for all children as part of the curriculum.
The impact of the use of the P.E. Premium will be assessed in a report at the end of the 2018-2019 academic year.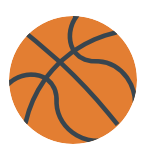 Spring Term 2019 Sports Events


Autumn Term 2018 Sports Events
School Games Gold Award
In 2017/18 we were delighted to receive the School Games Gold Award. Well done to everyone who has helped to achieve this award.