Apple Class Shape Up Language Skills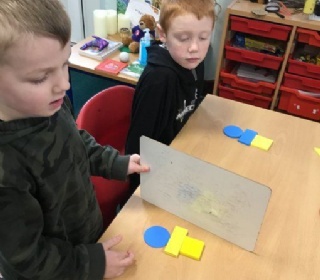 Apple Class have been using their speaking and listening skills to describe to a partner how to make a shape, picture or pattern.
To do this they needed to use all the shape vocabulary we have been learning this week and lots of positional language too. Tricky but fun!