New Adventures For Arthur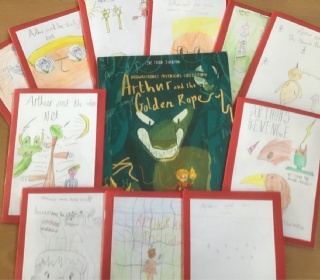 The children have been busy writing new adventures for a picture book hero.
After reading the story 'Arthur and the Golden Rope' by Joe Todd-Stanton, they were inspired to create new episodes and publish them as books. The results are so imaginative and entertaining. Well done everyone!